Authors & Advisors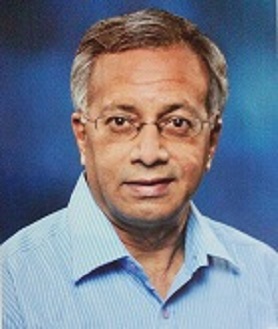 Mr. N Harihara Subramanian (Hariharan), Promoter of IIG initiatives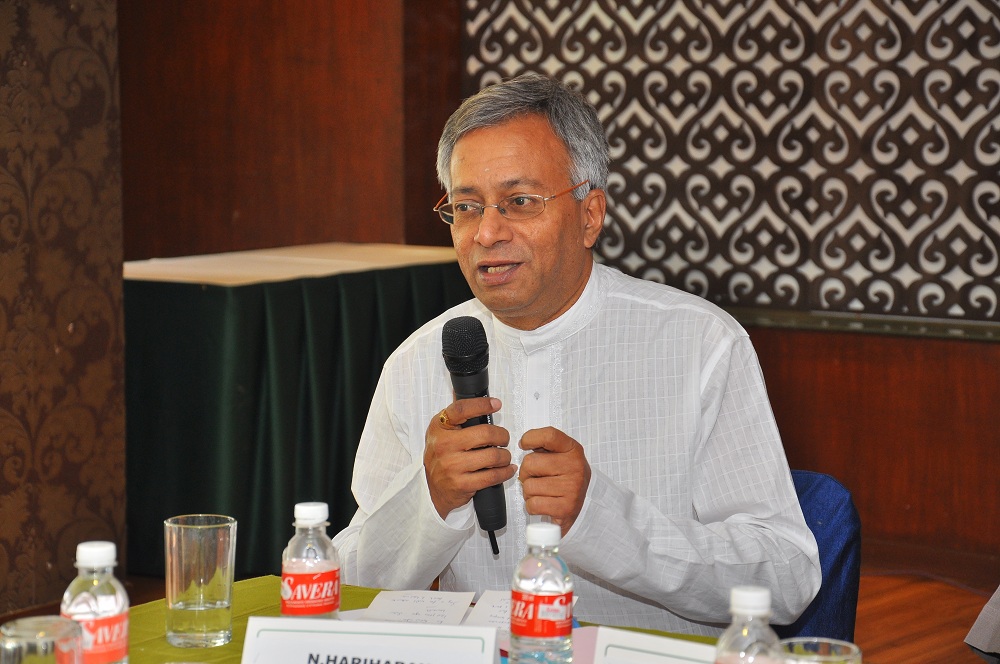 Hariharan's video clipping-1 on IIG
Mr N Harihara Subramanian
Mechanical Engineer from College of Engineering, Guindy 1976 batch.
Worked for M/s TAFE, Sembium for FIVE years.
1981 - started his own enterprise "Mayuras Industrial Services" as a bridge between manufacturers of reputed products and the industrial consumers.
Joined Lions Club of Padi as member at the age of 24 and was adjudged as the best Lion of the District in its annual conference at Salem and received a memento from Lion Miskeen and Lion Ummidi Nandagopal.
Was inducted into Swami Vivekananda Educational Society (VES) as a committee member at the age of 25 and became the honorary administrator of J and served it with distinction for TEN long years.
Founded Mother India Foundation (MIF) in the year 1999 to broaden the service activity towards the state and nation.
Started Mayuras Automation and Robotic Systems Pvt Ltd in 2006 as its MD & CEO to provide full-fledged automation solutions to industries.
Worked along with Dr. M S Udayamurthy, a great thinker and social activist of Tamilnadu as Executive committee member in his "MAKKAL SAKTHI IYAKKAM" and remained as one of his closest friend till his last days
Founder Trustee - Networking and Development centre for Service Organizations. (NDSO) - an umbrella organization synergising more than 1000 Ngo's in Tamil Nadu.
Trustee of Swami Vivekananda Rural Community College (SVRCC) near Pondy which is recognized as a Model Institute drawing attention and appreciation from all over the world.
A key participant in the development of Value Education Program for Children which was introduced in 350 schools in Chennai and over 2000 schools in India. The entire module is made available in the net in www.vset.org for any institute or individual can make use of.
Was the Chairman of Anna nagar Chapter of Bharatiya Yuvasakthi Trust (BYST) for two years and developed 36 successful Entrepreneurs during the tenure, winning the Best Chairman Award.
Worked with Sri. Anna Hazare in India Against Corruption in the State Chapter.
A passionate Social Worker involving and supporting many Projects in this State and beyond the State.
The latest initiative - Indian Institute of Governance (IIG)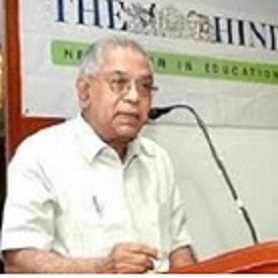 Mr B S Raghavan, IAS cadre 1952, First Chancellor of ICFAI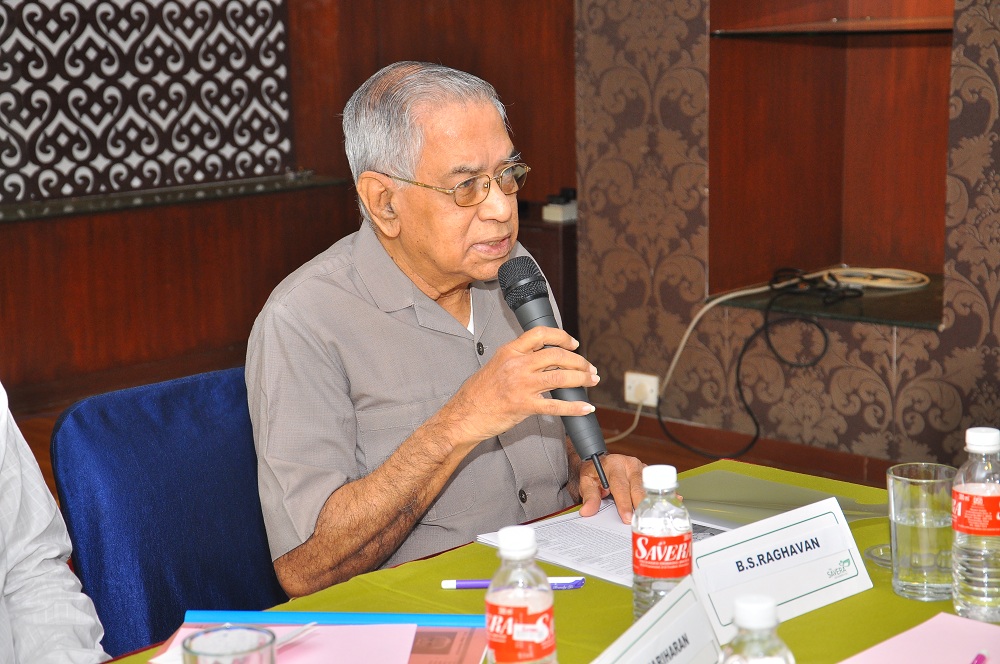 B S Raghavan's video clipping-1 on IIG
Mr B S Raghavan
B. S. Raghavan joined the West Bengal IAS cadre in 1952 and was the Commissioner of various Departments.

He also served as the Chief Secretary of Tripura. He was Director, Political and Security Policy Planning in the Union Home Ministry and the Secretary, National Integration Council during the period of the first four Prime Ministers.

He was a US Congressional Fellow and Policy Adviser to UN (FAO), and Chairman of three UN Committees. He has been chief executive of four major public sector enterprises. And the First Chancellor of ICFAI.

He is now a columnist and author, connected with social service and educational organisations.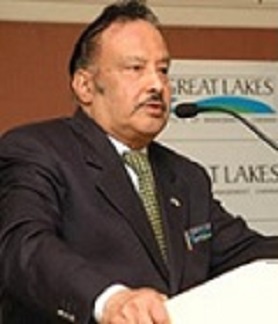 Padma Shri Dr.Bala V Balachandran, Founder - Great Lakes Institute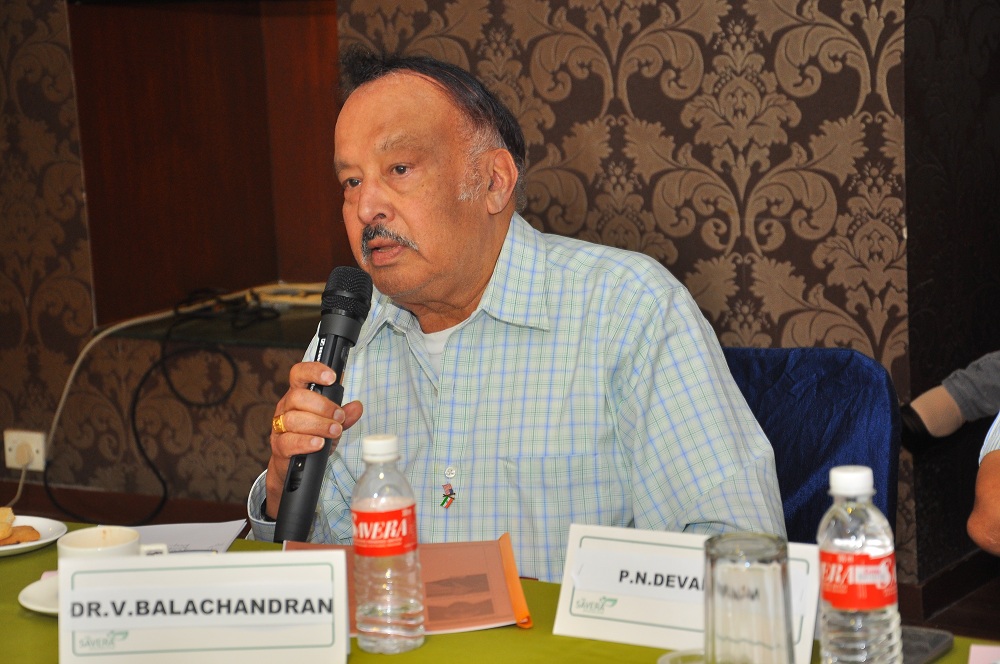 Dr V Balachandran's video clipping-1 on IIG
Padma Shri Dr.Bala V Balachandran
Dr. Bala V Balachandran began his teaching career in 1960 while a graduate student at Annamalai University, India. In 1967 he moved to the University of Dayton and in 1971, to Carnegie-Mellon University, Pittsburgh, where he taught management courses while working on his doctorate.

In 1973 he joined the Kellogg Graduate School of Management faculty. From 1979-83 he chaired the Department of Accounting and Information Systems; he was appointed Distinguished Professor of Accounting and Information Systems and Decision Sciences in 1984. He was also director of the Accounting Research Center.

Balachandran's teaching interests include managerial accounting, auditing, management information systems, and mathematical programming. He is one of the three Kellogg faculty members who started the Information Resource Management Program (IRM) at Northwestern in 1974.

He has authored more than 55 research articles and is currently writing a managerial accounting textbook with emphasis on cost management in an automated manufacturing environment. He is department editor in accounting for Management Science, associate editor for The Accounting Review and is on the editorial boards of Contemporary Accounting Research, and the Journal of Accounting, Auditing and Finance. His research deals with performance evaluation, cost management, audit planning, allocation models, and forecasting. His recent work includes auditors' legal liability and game theoretic cost allocation models with transfer pricing.

His work has earned numerous scholastic honors, awards, and fellowships, and he serves as a consultant to senior management in industry, as well as to the US Air Force, in the areas of accounting, forecasting, and strategic decision support systems.

He has been actually involved in setting up Management Institutes in India and was involved in the MBA Programs at MDI, Gurgaon in early 1990s and ISB at Hyderabad at the turn of this century and Great Lakes Institute of Management at Chennai in 2004.

Great Lakes Institute of Management is his dream project of putting Chennai on the International Management Education Map. He is the founder and Honorary Dean of this International Class Institute.

He was awarded the 'Padmashri' in 2001 by the Government of India in recognition of his contribution to the education in India. He also has the rare honour (for an Indian in America) of having an endowed chair professorship in his name. Several colleagues from Kellogg have led a campaign to raise $1 mn for an endowed professorship at Kellogg School of Management in Prof. Bala V Balachandran's name in recognition of his invaluable and tireless service to the Institute over the last three decades.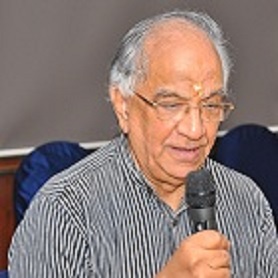 Mr T S Krishnamurthy, Former Chief Election Commissioner of India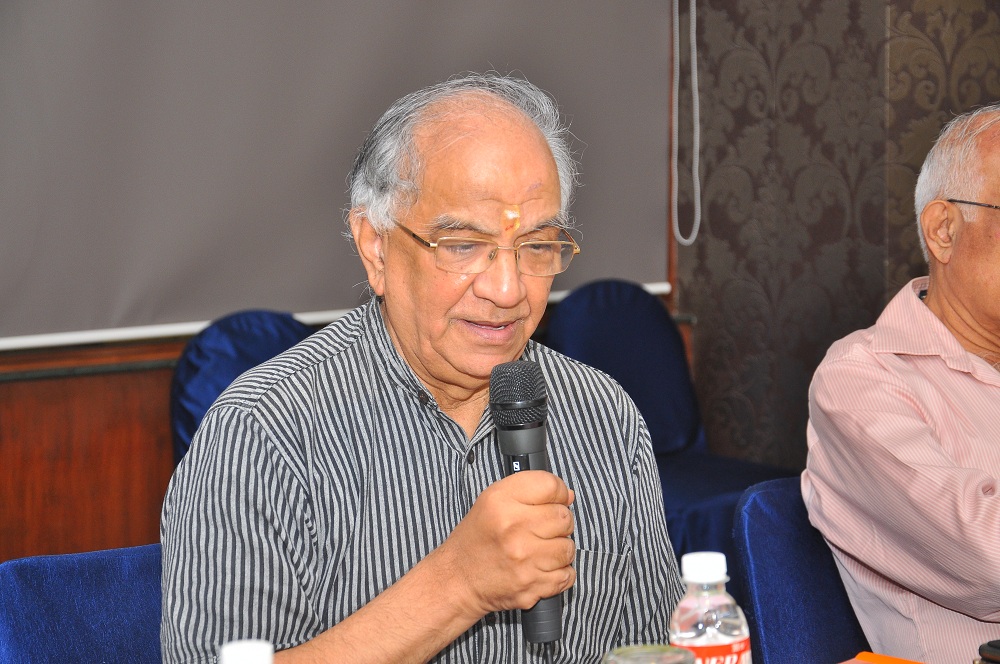 Mr T S Krishnamurthy's video clipping-1 on IIG
Mr T S Krishnamurthy
Krishnamurthy started his career as an Indian Revenue Service officer. He served the government at various levels including as Secretary, Department of Company Affairs.
He was the first Indian Revenue Service officer to become a Secretary to the Government of India as well as the Chief Election Commissioner of India.
As Secretary, Department of Company Affairs, he is credited with setting up of Investor Education and Protection Fund set up from unclaimed dividends of companies.
Krishnamurthy started his career as a probationary officer at the Bank of India (prior to nationalization) at the age of 19. He joined the Indian Revenue Service in the batch of 1963, subsequent to which he was posted as Income Tax Officer in Madras. Having served number of ministries in New Delhi including Shipping and Finance, he was deputed as a Deputy General Manager with the Hindustan Shipyard Limited in Visakhapatnam. One of the key jobs he has handled was that of Chief Commissioner of Income Tax in Bombay.
He also served as an IMF advisor in Ethiopia and Georgia. As Chief Election Commissioner he was an observer to the elections in Zimbabwe and the U.S Presidential Elections in 2004. In 2005,
Krishnamurthy was appointed by the Supreme Court of India to conduct the elections to the Board of Control for Cricket in India (B.C.C.I) in order to ensure free and fair polls amidst the different factions within the BCCI.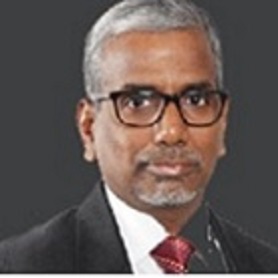 Mr S Vaitheeswaran, MD & CEO, Manipal Global Education Services Pvt Ltd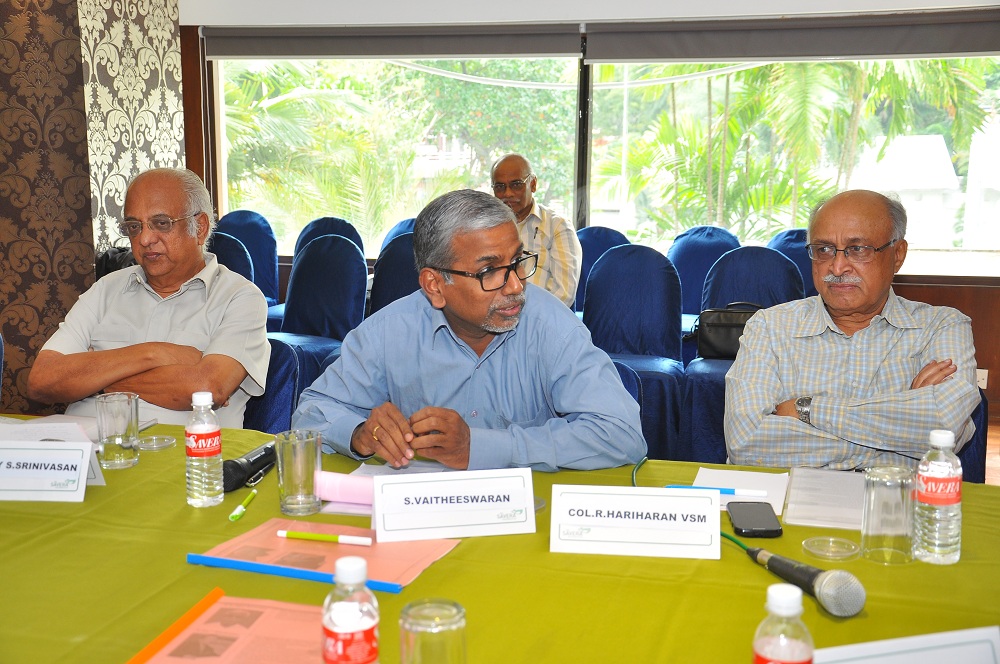 S Vaitheeswaran's video clipping-1 on IIG
Mr S Vaitheeswaran
S. Vaitheeswaran ("Vaithee") is the Managing Director & Chief Executive Officer (CEO) at Manipal Global Education Services Private Limited. (MaGE). In this role he is responsible to build and grow Medical schools and Multi-disciplinary Universities that the company runs in Antigua, Dubai, Nepal and Malaysia. In India, he steers the largest Banking Domain training initiative, Skill testing and Assessment through MeritTrac and nurtures Skill Development through a JV Company.

Vaithee has more than 30 years of rich experience in the corporate world in areas of Sales and Marketing, Supply Chain Management, Operations, and Global Marketing. He has extensively travelled- both in the rural districts of India and globally across several countries. He has spent a large time in the Automotive Industry and held the positions of Director - Sales & Marketing and COO - Eicher International.

In his last assignment, before joining Manipal, he worked with Infosys where he led the Hi-Tech and Manufacturing Vertical for their BPO Unit. As Vice President, Delivery Excellence and Head - India Business he was also responsible for driving the global service delivery excellence across all businesses and providing Leadership to drive Operational Excellence. Vaithee is a member of the CII - CEO forum and also an active speaker and participant in the Higher Education panel of CII. He brings the much needed - Industry Academia Connect with his long experience in the corporate world. He is passionate on the potential of the youth and drives the need for Higher Education strongly through his Company, Industry bodies and the Regulators.

Vaithee holds a post graduate diploma in Materials Management from the Institute of Materials Management and an Engineering degree from the University of Madras.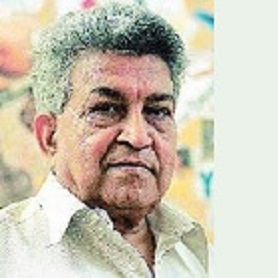 Mr P N Devarajan, Ex Group President, Reliance Industries Ltd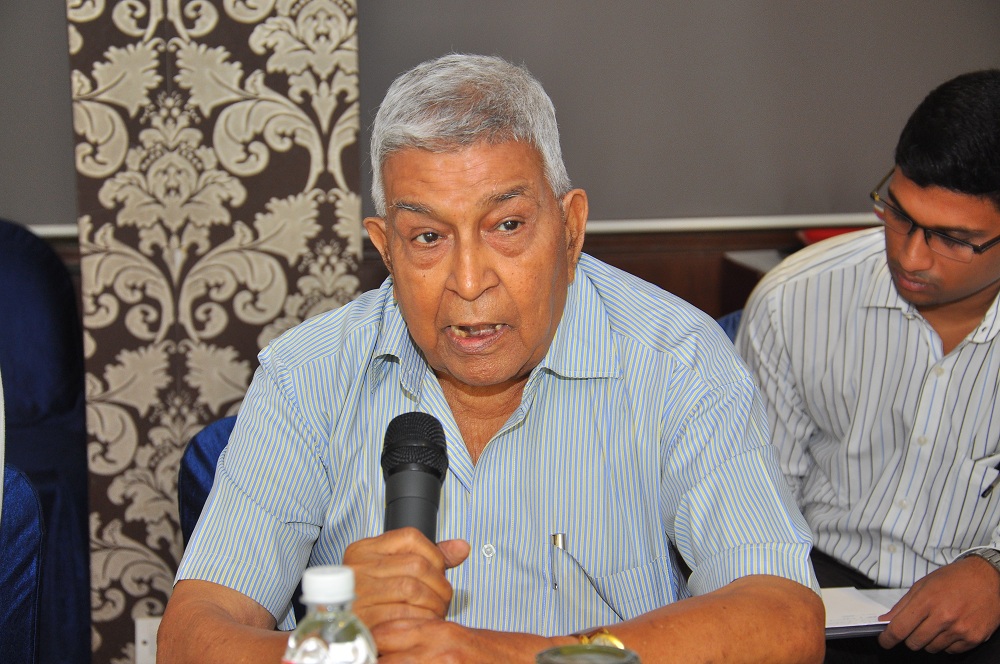 Mr Devarajan's video clipping-1 on IIG
Mr P. N. Devarajan
Mr P. N. Devarajan, a chemical engineer from I.I.T., Kharagpur comes with an experience of approx 40 years and has worked in senior management positions in Merck, Sharp & Dhome of India, Bombay Chemical & Plastics India Limited, Mettur, Shriram Chemicals & Fertilizers Ltd., Rajasthan. Devarajan was Chairman and Managing Director of Hindustan Organic Chemicals Ltd (June 1977-June 1981) and Indian Drugs and Pharmaceuticals Limited (June 1981 - June 1982)

He was President of the Project Development Organization - PDO, Bombay, a Shapoorji Pallonji Co., Bombay (June 1982 - Oct 1984).

Devarajan has held the position of (1) Group President in Reliance Industries Ltd., Bombay (Nov 1984 - Feb 1990) (2) President- Essar Group of Companies, Bombay (Mar 1990 to Dec 1991) (3) President-Reliance Industries Ltd., Bombay (Jan 1992 to Jul 1996) (4) He has been a Director with Reserve Bank of India for a period of 11 years

Devarajan has served as a member of Sub committee (Petrochemicals & Chemicals) of Planning Commission, Sub-Committee (Rajdyaksha Committee) of Ordnance (Defence), New Delhi; Chemicals Export Promotion Council, Bombay; Governing Council of Shriram Institute for Industrial Research, New Delhi; Indo US Trade Business Council and National Aerospace Laboratory Restructuring Committee, Bangalore.

He is a founder of Centre for Social Initiative and Management (CSIM) and trustee of Manava Seva Dharma Samvardhani Trust, Chennai and Confederation of Indian Organizations for Service and Advocacy (CIOSA).

Presently, Devarajan is associated with Research Council of National Environmental Engg Research Institute, (NEERI) as a chairman and is a member of Planning Board of Madhya Pradesh, Assessment Committee Council of Scientific and Industrial Research (CSIR) and Research Council of the National Chemical Laboratory.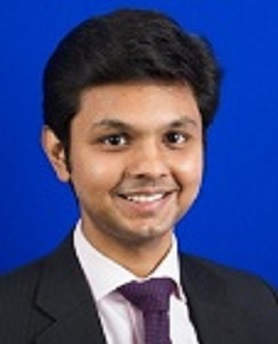 Krishna Srikanth, Advocate (India), solicitor (England & Wales)
Go to Video Library
Mr Krishna Srikanth
Krishna was schooled in Chennai and graduated from the reputed NALSAR University of Law, Hyderabad.

He went on to join the offices of Clifford Chance LLP - one of the UKs elite 'Magic Circl' law firms - in London, where he acted on various large M&A transactions as well as Infrastructure Project Finance transactions.

Towards the end of 2012, he returned home to Chennai to pursue his interest in business. He is currently promoting a portfolio of nutraceutical ingredients for industrial use by food, beverage and pharmaceutical companies. In addition he also continues to take up select consultative work involving legal issues.

Krishna is holds admission to the rolls of both the Bar Council of India and the Solicitors Regulatory Authority of England & Wales.

He has an interest in Classical Music, Current Affairs and Negotiation Pedagogy.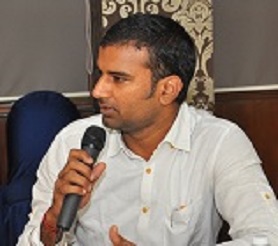 Mr R Venkatanarayanan, Political Activist from Chanakya Institute for Public Leadership
Go to Video Library
Mr R Venkatanarayanan
Date of Birth :14 / 07 / 1982, Educational Qualifications:CIPL-Mumbai University, MBA(Aviation), BE(CSE)

CERTIFICATIONS:Public Speaking from Prof.Ramanathan Institute, DGR Certified from GP Institute For Dangerous Goods Regulation

OBJECTIVE:To become a good people Leader to achieve a Common goal.

SERVICE ACCOMPLISHMENTS: (1)Change Maker of the Year 2011 Award from an Active NGO (Bhumi) Chennai. (2) Shining Star 2012 Award for Nakshatra from an NGO (Bhumi) (3)TrailBlazer Award 2013 for the continuous five years Social Service work from an NGO (Bhumi) (4)Completed Leadership program from Chanakya Institute Of Public Leadership based on the social service work

INTERACTION WITH BUREAUCRATS / ADMINISTRATORS:(1)Ajit Doval (Current Prime Minister's NSA) (2)Justice Srikrishna (Former Supreme Court Judge) (3)Prabhat Kumar (IAS & former Governor, Jharkhand) (4)Ambassador Neelam Deo (Ex Consul General US) (5)Ambassador Prabhat Shukla (Ex Ambassador to Russia) (6)Col. Parminder Singh (NSG - Western Region Head) (7)R. Ramana (Additional Commissioner Transport, MMRDA) (8)Shantanu Bhagwat (Ex IFS, Investor & Social Activist) (9)Dr. Ajit Ranade Chief Economist, Aditya Birla Group (10)Shri D. Sivanandan Ex DGP, Maharashtra Police.

INTERACTION BUSINESS LEADERS:(1)M.P. Ramachandran - MD, Jyothy Laboratories (2)Muulraj Chheda - Director, SPM Group (3)Prashant Shetty - MD, IDFC, Investment Banking (4)Shailesh Sheth - Consultant & Director, BFW Ltd. (5)Santosh Gondhalekar - Director, Gangotree Consulting (Alternative Energy) (6)Paramjit Singh - Promoter Director, EPA Homes (LIG Housing) (7)Dr. Vijay Page Director General, MET Management Inst.

INTERACTION POLITICAL:(1)Tarun Vijay (BJP, MP & Spokesperson) (2)Jual Oram(BJP,MP,Tribal Minister) (3)M. Thambi Durai (AIADMK, MP & former Deputy Speaker) (4)S. Duraisamy (Chennai Mayor) (5)Gopal Shetty (BJP, MP) (6)Sanjeev Naik (NCP, Ex.MP) (7)Nisha Singh (Citizen's Corporator, Gurgaon) (8)Mahesh Tapase (NCP, Spokesperson) (9)Prodyut Bora (BJP, Gen. Secy, Assam)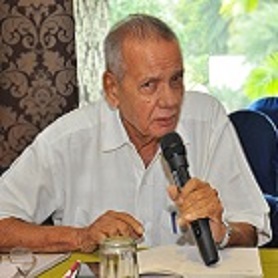 Mr D K Oza, Indian Civil Servant and Writer
Go to Video Library
Mr D K Oza
D. K. Oza is an Indian civil servant and writer. Belongs to the Tamil Nadu cadre of IAS and has served the government for about thirty years.

He has been the Vice Chancellor of the Gandhigram Rural University in Tamil Nadu between 1990 and 1994.

He has authored a book analysing three movements in India in the context of Gandhian principles. He is also a former Fulbright scholar (1991), a British Council scholar.

Mr. Oza taught a summer course on Mahatma Gandhi at the Portland State University for eight years. He led a delegation of Indian Gandhians to South Africa in 1992 to suggest renewal of the Ashrams founded by Mahatma Gandhi in that country at Durban and at Johannesburg.

He is a trustee at Anasuya Foundation for Women and Children.

He is very closely associated with the Sarvodaya-VIT Students Chapter of VIT University.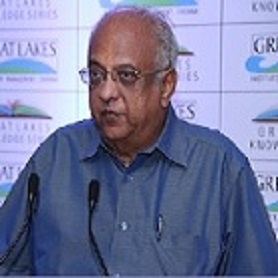 Dr. Bobby Srinivasan, Dean, Great Lakes Institute
Go to Video Library
Dr. Bobby Srinivasan
Dr. Bobby Srinivasan is currently a distinguished Dr. Bala and Vasantha Balachandran Professor of Finance and Trading and is also the first year PGDM Director. Prior to joining Great Lakes, he worked at the Institute of Financial Management and Research (IFMR) as Distinguished Professor and President of the institute.

He holds a Ph.D. in Operations Research from the Case Western University, USA and has since taught in the US, Canada and in Singapore for well over 40 years. While in Singapore, he taught both at the National University of Singapore and Nanyang Technological University, which spanned over a period of 25 years.

He is a consultant for high net-worth individuals (HNIs) in the area of wealth and risk management both in India and in Singapore. His skills include training executives to trade in the global financial products, conducting executive development programs in wealth management, which he does regularly both in Singapore and India. As an academic, he has published several books, monographs, research articles in many international financial journals and has over time supervised a large number of MBA, MS and Ph.D. theses.

Dr. Srinivasan was on the Global Advisory Board of ICICI Bank and is currently member of the board of the National Institute of Bank Management. His areas of interest include studying the various economic crises of the world over the past 50 years and applied macro-economic theories. He also teaches courses in currency, commodity and equity trading. These courses bring in vast amount of his experience as a trader.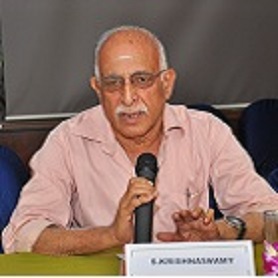 Mr. S Krishnaswamy, Industrialist
Mr. S Krishnaswamy
Date of Birth: 25th Oct 1940 / Qualifications: B.E.Mechanical from College of Engineering, Guindy, 1961 . / P.G.Diploma in Business Management, Madras University, 1972

Professional career: 1961 to 1974 worked in various levels of management / senior management in M/S Ashok Leyland, Enfield India, Audco India, Telco,Pune, Simpsons & Co Ltd, Chennai,

Started own industry in 1988-Mhitraa Engineering Equipment P Ltd.

Active member of I.I.M.M. ( Indian Institute of Materials Management). Held various regional and national positions including- as Senior delegate representing India in the International body-I.F.P.M.M., and as National President of IIMM for 2 years in 1986/87, and later as Editor of the institute's magazine for over 12 years 1988 to 2000. An active member of the Madras Management Association and was a member of the Executive committee for 3 years.

Have been an active management lecture resource person in many Seminars and company training programs (over 300).

Was a faculty member in Loyola Institute of Business Administration ( LIBA) for M B A participant's right from its inception in 1980 for 22 years. Was one of only 3 faculties to be awarded the Outstanding Faculty award Underwent 'Train the Trainer' program conducted by an International expert. Also did a 'Supply Chain Consultants Training' program by an UNCTAD expert.

Social work: Active member of Lions club of Padi Shenoynagar since 1980 and have held many district positions with distinction.

Keen interest in voluntary blood donation and have personally donated blood 60 times. Was instrumental in starting of Lions Blood Bank in 1983, as Founder trustee. This is now recognised as a model blood Bank in the country.

Active as Mentor for the past nearly 25 years, for small and tiny enterprises in BYST a Voluntary activity in CII. Presently member of the Policy making Strategic planning committee of BYST.

Active as India- Representative of S E S, a voluntary Organization in Germany, and earlier of PUM a similar voluntary organisation from Netherlands (Since 2002), and helped local SME'S to get free professional Foreign consultants for about 150 missions.

Associated with Ability Foundation, an NGO, as Advisor, assisting in all their activities for disabled, especially in training and placement of disabled persons. Conceived "Employability" the exclusive job fair for graduates with disability, which has been held in different parts of India 7 times and highly appreciated. Have helped in getting nearly 350 persons placed in mainstream jobs

Recognitions : (1) National Award as Outstanding Entrepreneur from Government of India in 1994. (2) National Award as Outstanding Materials Manager in 1991. (3) Outstanding Faculty award in LIBA ( one of only 3 who got his award in LIBA) (4) Champion Blood Donor Award from Governor of Tamilnadu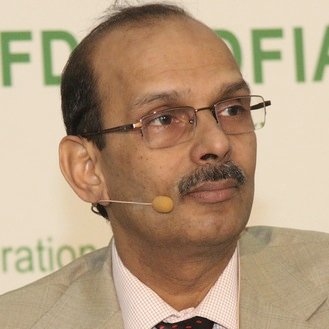 Mr. Narasimhan Srinivasan - Expert advisor and international consultant
Mr. Narasimhan Srinivasan
More than 35 years of experience at senior levels in development finance, microfinance and livelihoods development. Skills in development banking, institutional strengthening, regulation and supervision of rural financial institutions, training and financial sector development. The last four years' consulting assignments had been with all leading institutions such as World Bank, CGAP, IFAD, ADB, UNDP, UNOPS, IFC, AFI, Gates Foundation, Government of India, GTZ, KFW, Access development services, etc
The goal is to continue to be a top-notch consultant and highly respected adviser in development finance.
Specialties: Expert adviser and consultant on development policy, strategy, operations and institution building.Experience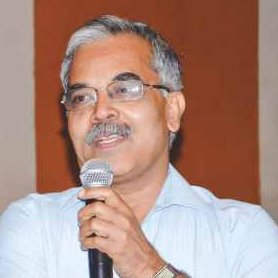 Sri M S Pillai - former Founder Director-SYMBIOSIS,PUNE, Presently Founder Secretary-Sadhana Centre for Management and Leadership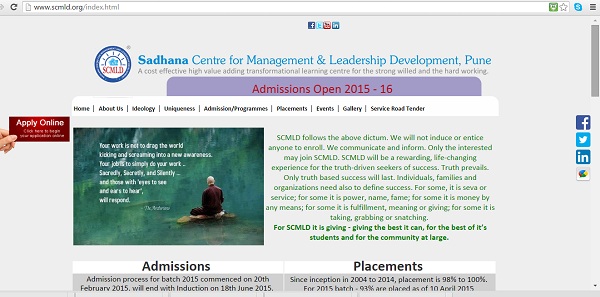 Link to "Sadhana Centre for Management & Leadership Development, Pune" website
Sri M S Pillai
He is the Founder Director of SCMLD, Pune. India (Sadhana Centre for Management & Leadership Development) (SCMLD). This institute happened due to the initiative of his former students of SCMHRD and SIBM. Perhaps this is the only institute in the history which was created by former students of a teacher, for the teacher to continue the work which touched their lives positively. In 1993 he conceptualized and established SCMHRD (Symbiosis Centre for Management & Human Resource Development) for Symbiosis, on offering the opportunity to create a brand new institute free from restrictions (license raj) by Dr. S.B. Mujumdar, the visionary and President of the Symbiosis Society. SCMHRD was started with 32 students in 1993 and in 2004 when Prof. Pillai left the Symbiosis group, SCMHRD had more than 20,000 applicants although it had no approval or recognition from and affiliation to any government, statutory authorities or university. Prior to that he was the lead faculty at SIBM. (Symbiosis Institute of Business Management). There he made the then MPM programme (Masters in Personnel Management) as the third best in Human Resource Management after XLRI and TISS. In the year 2000 or so he headed SIBM and SCMHRD at the same time for a while till SIBM found a new Director.

He has been instrumental in facilitating almost 10,000 of the youth of the country find their path to prosperity and well being. Set up three campuses for Symbiosis. Built SCMHRD from concept (1993) and nurtured it upto (2004) as a unique institution of value based leadership. Established SCMLD ( Sadhana ) for ordinary students who were / are not competitive enough to be in elite institutions and converted 1600 plus such students as corporate executives/ entrepreneurs. Now he is in the process of complete restructuring of SCMLD - the Sadhana of re-inventing Sadhana the institution. It is being changed to an institution for developing women.