The Background
Authors' Thought Process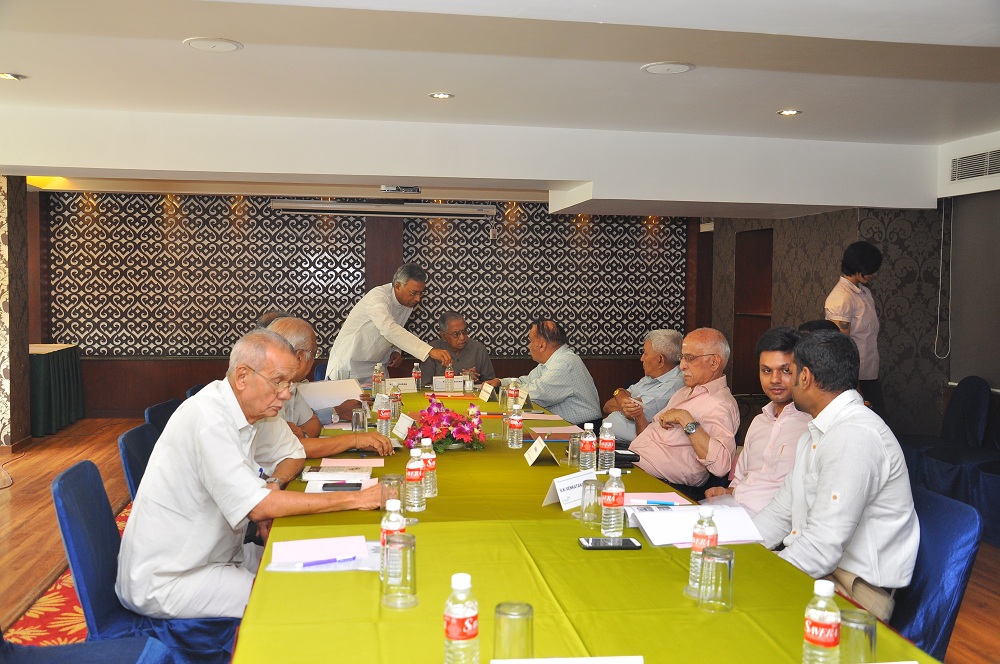 IIG 1st meet on 25-Dec-2014
On the day 25-dec-2014 when the present government declared that day as "GOOD GOVERNANCE DAY", the seed for IIG was sown during the meeting held at Savera hotel, Chennai by a group of eminent leaders & social thinkers drawn from different streams.

Where the need for a special course to impart knowledge, wisdom, skill sets, visionary thinking and high leadership attributes towards good governance was endorsed by one and all as the need of the day.

It was also felt that such a high end leadership should be made available not only for state / country and global governance opportunities but also to head Corporate, Business, Academic, NGO, UN and that of other world bodies.

As one of the most essential aspects of such a leadership, namely spiritual anchoring and ethical values need to come from one's younger days and hence the need to start working with schools and colleges was unanimously felt and accepted.

Good governance and leadership if it need to flower everywhere then we need to bring the awareness among the commons and make them demand such a leadership at every place - was a unanimous expression in the meet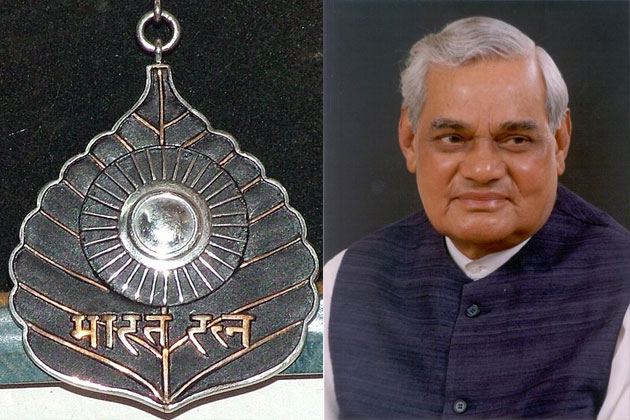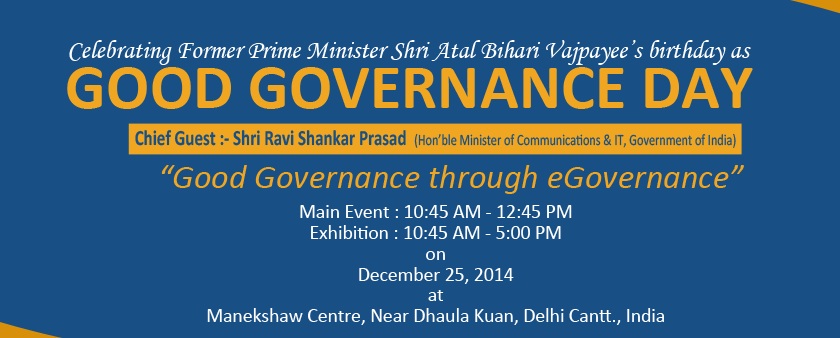 Incidentally the first meeting of the Advisory council took place on 25th Dec, which happened to be Sri Atal Bihari's Birth day and a few days before the present government declared this day to be known as "GOOD GOVERNANCE DAY".
What a blessing and what a strange coincidence.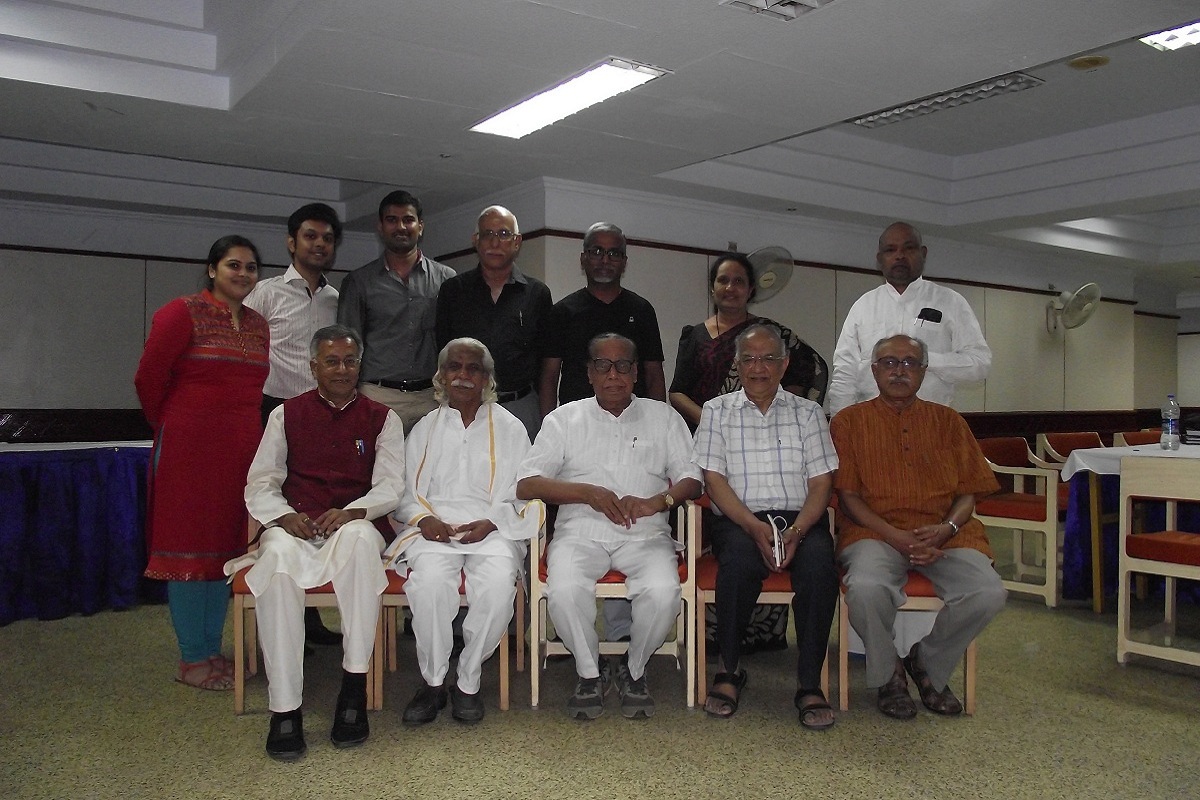 IIG Meet-2 during Feb 2015
The need for a special course to impart Knowledge, wisdom, skill sets, visionary thinking and high leadership attributes towards Good Governance was endorsed by one and all as the need of the day.

It was also felt that such a high end Leadership should be made available not only for State / Country and Global Governance opportunities but also to head Corporate, Business, Academic, NGO , UN and that of other World bodies.

As one of the most essential aspects of such a Leadership, namely Spiritual anchoring and Ethical Values need to come from one's younger days and hence the need to start working with Schools and Colleges was unanimously felt and accepted.

Good Governance and Leadership if it need to flower everywhere then we need to bring the awareness among the Commons and make them demand such a leadership at every place - was a unanimous expression in the meet.
The distilled wisdom of the city lead by the most eminent Sri.B.S.Raghavan, Sri.T.S.Krishnamurthy, Sri.DEVENDRA Oza, Sri.D.N.Devarajan suggested the need to expand these consultations to other metropolis and States in evolving a consensus on the course and assured to stand by.

Dr.Bala V. Balachandran & Dr.Bobby Srinivas of The Great Lakes assured all their Expertise, contacts, knowledge and wisdom all over the world, and their own students to take this Vision and Project forward.

Sri.S.Vaideeswaran MD & CEO of Manipal Global University lauded the project and assured to support it with his widely acclaimed distance learning platforms to spread the awareness.

Col.Hariharan and NGO Ln.Krisnaswamy raised many pertinent questions which helped in sharpening the focus.

The youth full leaders Krishna and Venkat gave a lot of insight into the current day youth and their psychology and made us feel the need to take more such youth in this process aimed at them.

The young Observers from the corporate world - Sri.Kashyap and Ms. Latha gave their minds too and brought a 360 degree view on the subject.
India with its 10000 years of history, the plethora of great personalities, Kings, poets, philosophers and saints and their wisdom, the Ramayana, Mahabharata, Bhagavath Gita, Ardha Shastra, Thirukkural and numerous other manuscripts and inscriptions in temple stones, not to leave the Great Vedas which have transcended over thousands of years by word of mouth, has everything in it to give raise to great leaders for our States, Countries, World and World Bodies.

The contribution of India to the world in every field of activity has no equal, and to the levels to which it rose also has no parallel.

To give a sample of its Leaders - Swami Vivekananda and Mahatma Gandhi of recent past should do.

With all this combine the great Wisdom of the rest of the World and we should have inputs for a Stellar Governance & Leadership Program; sprinkle it with a good dosage of Experiential Learning (which will be the back bone of such a transaction, nay Transformation) add the personal interaction of 100-150 great minds of India and World, We will be all set to Chisel Global leaders-who will think Global and act local.

The critical things being the proper selection of the Candidates and the duration of such training.

In the next 3 months we need to arrive at the course content, methodologies, resource persons, and the entry level prerequisites of prospects etc., and tie up a few institutes for launch.

Simultaneously we have to work on taking it up to young minds and the spreading awareness among the general public.

As we will be focusing on the task one - which is primary to us, we will be searching / creating vehicles for the other two objectives.