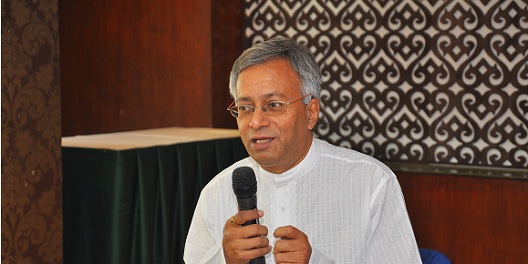 Dear all,
When Shri Atal Bihari Vajpayeeji was about to enter as BJP's PM candidate for a full five year term, I wrote to him asking whether all his prospective ministers are in Mission ready state - or do they need training in the nuances of Governance. If so, I requested him to work on a short term intensive course with IIM or any other Leading Institute and make them undergo.

For this, I received a thanking letter from Sri Vajpayee's secretary, beyond that nothing else seems to take place.

But the thought has got strengthened in me with every passing year and the birth of IIG blossomed with an aroma to transform our younger generations as Visionary Leaders loaded with the style of governance needed to handle the word of today and tomorrow without compromising the ethics and moral values taught by our predecessors since ancient time.

Let us strive together to thrash the following challenges faced by our younger generations.

All higher academic institutions turn out a number of managers and some leaders, but what we see in reality that most of these people are transactional in what they do.
While many of them lack capabilities in taking a larger view of interests of all stakeholders involved.
Often prefers short-term tactical solutions over long term strategic action
Most often they don't align their personal/institutional interests with greater good of the community
Disagreement among competing entities instead of developing creative collaboration for the national welfare.
Many of them in governance lack complete understanding of their personal ethics and morals and their concept of equity, sensitivity to others and acceptance of diversity.



by Sri Hariharan